Lee Eugene Wettstein, Sr....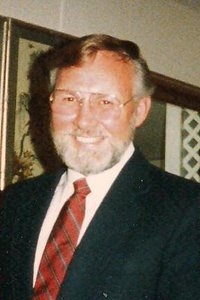 Lee Eugene Wettstein, Sr., 85, entered into rest on Saturday, November 9, 2019.

Lee was born in Chicopee, Kansas to the late Lee Emile and Minnie Rose Wettstein. He honorably served his country in the United States Air Force for 20 years before retiring as a Senior Master Sergeant.

In June of 1955, Lee married the love of his life, Sandy. While they began their lives together with very little, they made a wonderful team and were able to build a successful business. Originally, they were owners and operators of Town and Country Realty in Houston County, where they also worked as real estate brokers. Eventually, they sold the agency and began running investment properties.

Lee founded the Fine Arts Society of Middle Georgia, where he served as past president in 2014. He also served as the past president of the Georgia Watercolor Society. Every week, Lee regularly volunteered at the Senior Center to teach a watercolors art class. He was a gifted teacher and could help anyone learn, even if it was their first time painting. Lee was an excellent artist who worked with several different mediums, such as watercolors, goulash, pencil sketches, oils, sculpting, woodworking and engraving. With watercolors being his specialty, he enjoyed painting animals, landscapes, and portraits. Lee's talent was showcased in paintings used for Ducks Unlimited. Lee also designed and built Pinebloom Plantation, where he and Sandy constructed their forever home. He couldn't help but to incorporate art in all areas and hobbies; he was a gunsmith who created his own guns and would put his signature ladybug on all of his rifle straps. He also carved knives out of deer antlers and was an avid fly fisherman; he would make his own lures out of rooster tails.

Lee was a member of the Paso Fino Horse Association and Christ United Methodist Church. His favorite pastime was propagating plants in his own greenhouse. One of his favorite places to be was the beach, and he and Sandy would often take trips to Savannah, since it was closest. Lee also enjoyed being in the woods hunting deer. Most of all, Lee had the biggest heart and would help anyone in need. His memory will forever be treasured by all of those who knew and loved him.

Brother Wettstein was initiated 10/12/1960, passed on 10/26/1960, and raised 11/09/1960. He became an Emeritus Mason 11/26/2008.
Sidney Wayne Boone...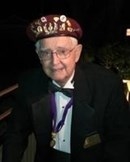 Sidney Wayne Boone, 94, died peacefully at home on Monday, September 16, 2019 surrounded by his loving family.

The Bogalusa, LA native lived in Savannah most of his life. Sidney was a graduate of Savannah High School and Armstrong Junior College.

He served in the U.S. Army Air Corp during World War II. He retired as an Industrial Engineer from Union Camp after 39 years of service. He was a lifelong member of Wesley Monumental United Methodist Church. Sidney was a Freemason, a member of the Scottish Rite and a Shrine Jester. He was a member of Clinton Lodge No. 54 F. & A.M. He was Past Captain of the Alee Temple Patrol, the Tybee Lite Shrine Club, and a member of the American Legion Post 184.

Brother Boone was initiated 02/26/1947, passed on 03/12/1947, and raised 03/26/1947. He became an Emeritus Mason 03/08/1995. He received his 70 year award on 04/22/2019.
James Lloyd Rowell...


James Rowell passed away 06/02/19.

Brother Rowell was initiated 03/17/1972, passed on 04/07/1972 and raised 04/21/1972 in Landrum Lodge. He affiliated with Clinton Lodge 02/24/1988.
Howard Paul Cooper...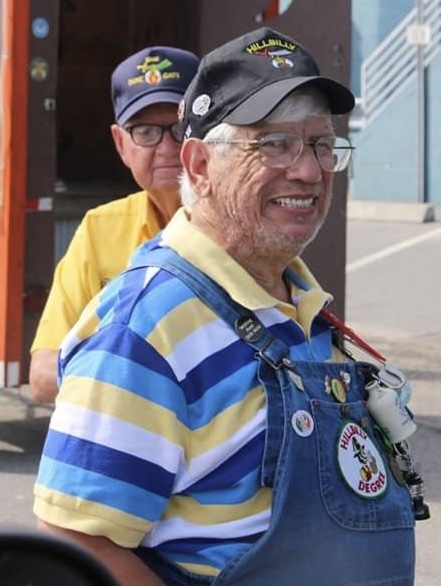 Howard Paul Cooper, 69, of Savannah, Georgia and husband of Patricia Ann Hummel Cooper, died Tuesday evening, February 5, 2019, at Memorial University Medical Center.

Born in Savannah, Georgia, he was a son of the late Max Harry Cooper and the late Florence Glassman Cooper. Howard was a member of Congregation Mickve Israel. He earned his Bachelor degree from Georgia Southwestern State University in Americus. Howard worked in the jewelry business until he retired. He was raised in Clinton #54 F.&A.M. in 1971 and was Past Master (1987 and 2000). Howard joined the Alee Shrine Temple in 1972 and was a Past Potentate (2013). He thoroughly enjoyed being a "Hillbilly" in the Shrine parades. Howard never saw a gadget he didn't "have to own" and loved spending other people's money. His "morning" greeting to everyone became his trademark. Howard loved to travel but was most devoted to his wife, children and grandchildren.

Survivors include his wife of 44 years, Patricia Ann Hummel Cooper of Savannah; one daughter, Kimberly Florence Doyno of Long Island, New York; one son, Daniel Scott Cooper of Thomasville, Georgia, and two grandchildren, Sarah Beth Doyno and Jason Hunter Doyno.

Brother Cooper was initiated 06/09/197, passed on 06/23/1971, and raised 07/14/1971. He was Master of Clinton Lodge in 1987 and 2000. He was the Potentate of Alee Shrine in 2013.




Beatty Alvin Spearman...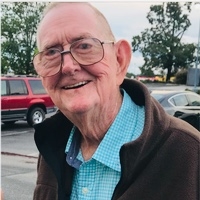 Beatty Alvin "Pop" Spearman, 88 died on December 16, 2018 at Meadows Regional Hospital in Vidalia, GA with his family by his side. Beatty "Pop" Spearman was born in Bainbridge, GA and lived in Garden City for forty-six years before moving to Stillmore in 2002.

He was a member of the US Navy, a past Master of Clinton Lodge 54 and a member of the Shriner's Hillbilly unit. He was a loving husband, father and Pop.

Brother Spearman was initiated 10/13/1982, passed on 10/27/1982 and raised 11/10/82. He was Master of Clinton Lodge in 1986. He became an Emeritus mason on 02/13/2013.


Glynn Lester Hendricks...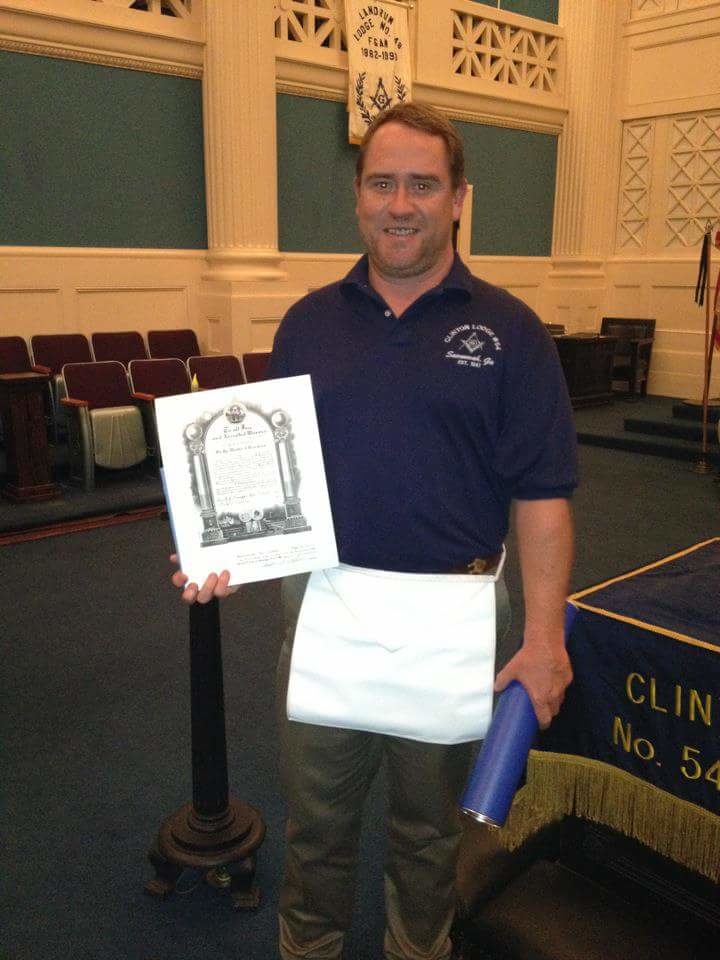 Glynn "Les" Lester Hendricks, 47, passed away April 20, 2018.

A native of Savannah, Les graduated H.V. Jenkins in 1988. After high school he went on to attend West Georgia College for a couple of years before graduating from ABAC in Tifton, GA.

After Les finished his schooling he became a Mason and was a member of Clinton Lodge #54. He was the former owner/partner of the Wild Wing Cafe in Athens, GA before returning to Savannah to take over Hendricks Interiors Inc. contractors. Les was an avid supporter and fan of the Georgia Bulldogs.

Brother Hendricks was initiated 03/23/2011, passed 06/11/2011 and raised 01/25/2012.
Bobbie Victor Armstrong...
Bobbie, 89, was born on March 15, 1928 and passed away on Thursday, January 25, 2018.

Bobbie was a resident of Ellijay, Georgia at the time of passing.

Bobbie was a graduate of Parkersburg High School, Class of 1946.

Brother Armstrong was initiated 2/11/1958, passed 3/25/1958 and raised 12/09/1959. He affiliated with this Lodge 8/9/89 and was Master of this Lodge in 1994. He was made Emeritus on 3/9/05.


Charles Tash Masterpolis...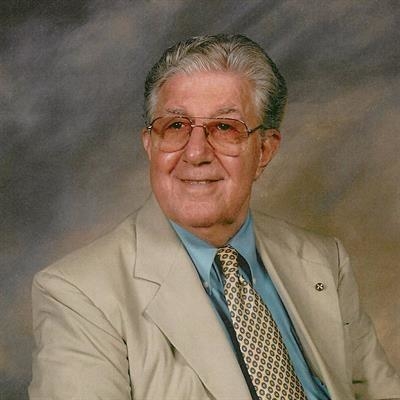 Charlie T. Masterpolis, 96, passed away Monday, July 17th with loved ones by his side. Born June 9, 1921, Charlie was a first generation American. He was raised in Savannah, Georgia by his parents who emigrated from Kalamata, Greece 1900. Charlie was the seventh child out of eight, all of whom have preceded him in death. He graduated from Commercial High School and Armstrong College. As a young man, he joined the U.S Navy, where he honorably served on a submarine during World War II. Upon returning to Savannah, he helped run the family business, Christy's Department Store on Tybee Island.

Charlie was a dedicated lifelong member of St. Paul's Greek Orthodox Church, where he served as President of the Parish Council for many years and chairman of the annual Greek Festival for over 20 years. In 1989, the Honor of Archon was bestowed on him by His Eminence Archbishop Iakovos of the Greek Orthodox Archdiocese of America. Later, Charlie was presented with an Honorary Doctor of Humanities Degree from the Hellenic College Holy Cross Greek Orthodox School of Theology by His Eminence Archbishop Demetrios for his countless years of service and contributions to the School.
Charlie's commitment to philanthropic organizations extended to many in and out of the community of Savannah including Alee Temple, Shriner's Hospitals for Children and the Scottish Rite. He was also the past president of the American Business club, Islands Exchange club, and Order of the AHEPA fraternal organization. Charlie dedicated his later years in life to helping others.

Brother Masterpolis was initiated 3/28/1951, passed 4/11/1951 and raised 4/18/1951.
Felton Rewis...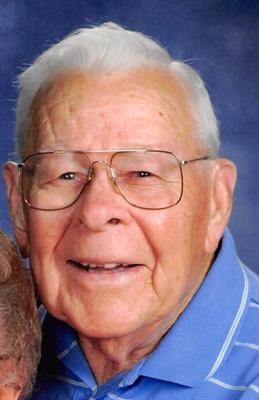 Felton Rewis passed peacefully from this life to his Heavenly home July 2, 2017. He was 93 years old. He was received into heaven by his Savior, Jesus Christ, whom he faithfully followed and served.

Mr. Rewis was born in Tattnall County, Ga , the son of Lewis Rewis and Lithia Collins Rewis.

He was a member of Woodlawn Baptist Church for 48 years. He served on several church committees and was a faithful member of the Senior Adult Sunday School class.

Before retiring, he was an Ironworker and member of the Ironworkers Local Union 709.

Felton enjoyed fishing, hunting, and gardening. He would gladly share his skill for growing vegetables as well as telling his fishing stories to anyone that had time to listen. He and his fishing buddies delighted in retelling those stories over and over.

For sixty years he was a member of Clinton Masonic Lodge #54.

Brother Rewis was initiated 5/22/1957, passed 6/12/1957 and raised 6/26/1957. He was made Emeritus on 12/8/93. He received his 50 year award 08/5/08




Tassey Richard Salas...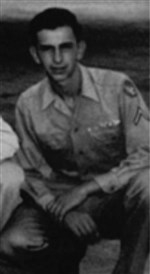 Tassey Salas died peacefully on March 31, 2017 surrounded by his family. He was born in Savannah on August 25, 1925.

He attended Benedictine in Savannah and the Citadel in Charleston, South Carolina. He enlisted in the Air Force for World War II. He served with distinction as a Master Sergeant as a nose turret gunner. He was proud to be a member of the 450th bomb group and the Cottontails from 1943-1945 in Italy.

After the war he returned home. He attended Georgia Tech before returning to Savannah to become a partner with his Uncle Andrew Andris at Antons restaurant. Tassey left Antons and went to the Rex restaurant for a short time.

In 1967 Tassey opened Tassey's Pier in Thunderbolt, Georgia and became a noted restauranteur until 1983 when he retired. His many accomplishments were published in Bon Appetit and Esquire magazine as and international restaurant for seafood.

Tassey was known for his warm hospitality when greeting his patrons with a joke.

Brother Salas was initiated 3/10/1948, passed 3/24/1948 and raised 4/14/1948. He was made Emeritus on 2/8/06. He received his 50 year award 08/5/08



Charles Samuel Funk, Jr....
Charles was born on November 2, 1924 and passed away on Saturday, February 25, 2017.

Charles was a resident of King City, Missouri at the time of passing.

He served as a Seaman in The United States Coast Guard during World War II.

Brother Funk was initiated 2/12/1969, passed 2/26/1969 and raised 3/12/1969. He was made Emeritus on 2/8/06.

Henry Hank Levy...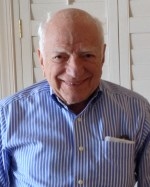 Henry "Hank" Levy, 89, of Tybee Island, Georgia and husband of Sissy Schram Levy, died Monday morning, May 2, 2016.

Born in Savannah, Georgia, he was the son of the late Morton Henry Levy and the late Sadie Kaufman Levy.

Hank was a member of Congregation Mickve Israel where he was a former president of the congregation for three years and a member and former president of the Brotherhood.

Hank was an Eagle Scout and a United States Navy veteran of World War II. He earned his B.S. in Architecture from Georgia Institute of Technology and studied at L'Ecole Des Beaux Arts, Fontainebleau, France. While at Georgia Tech he set three records as a member of the swimming team. Hank was a partner in Levy & Kiley Architects, P.C. and among the private homes and commercial projects he designed were Great Southern Federal Bank's main office (now City of Savannah Broughton Municipal Building), Jewish Educational Alliance, schools for Effingham, Toombs and Chatham counties, Baptist, Episcopal and Presbyterian churches, Skidaway Institute of Oceanography and projects at Armstrong and Savannah State Colleges.

He was named the Jaycees Outstanding Young Man of the Year in Savannah in 1962 and one of five Outstanding Men in Georgia receiving the State Distinguished Service Award in 1962. Hank received the William Washington Gordon Award – Outstanding Citizen in Commerce (1968) and the Oglethorpe Trophy – Outstanding Citizen in Savannah, Co-winner (1968). He was very proud of having donated more than 20 gallons of blood to the American Red Cross.

Hank served as chairman of the Metropolitan Planning Commission (1965-66), chairman of the Special Advisory Committee on Oceanography to the Savannah Port Authority to locate the Skidaway Marine Institute, chairman "Bridge for Progress" Bond Referendum Campaign to connect Skidaway Island to the Mainland, chairman "Citizens for Better Roads" Sales Tax Referendum for 200 million dollars for roads in Chatham County, and as a trustee and treasurer for the Skidaway Marine Science Foundation.

He was a member and served as a director of a number of other local organizations, including member and former instructor of the U. S. Power Squadron and a member and former president of Kiwanis Club of Savannah (1974).

On Tybee he was a former member of the Beach Task Force Committee, former member and chair of the planning commission, former member of the Dark Sky Lighting Ordinance, and the designing architect for the Park of 7 Flags.

In addition to his parents, he was preceded in death by his son, Morton Henry Levy II.

Surviving are his wife, Sissy Schram Levy of Tybee Island, Georgia; one daughter, Suzanne Levy Falk (Lee) of Atlanta, Georgia; two sons, Sidney Gershon Levy (Randi) of Atlanta, Georgia and David Kaufman Levy (Jane Townsend) of Savannah, Georgia; five grandchildren, W. Benjamin Falk (Jennifer), Sydney Kaye Falk, Matthew Goodman Levy, Zachary Morton Levy and Harry Edward Renew; Sissy's children, Richard L. Harris, Jr. (Cathy) of Moraga, California and Lynn L. Harris (Kevin Adkins) of Hot Springs, Arkansas, and Sissy's grandchildren, Machya Star Adkins, Riley Hawthorne Harris and Bodhi Emerson Harris.

Brother Levy was initiated 10/25/1950, passed 11/08/1950 and raised 11/29/1950. He became an Emeritus Mason 02/08/06 and received his 50 Year Award 01/15/2003.
Bennie Eldred Neville...

Bennie Eldred "Neb" Neville, 83, passed away Wednesday, February 3, 2016 at his residence.

The lifelong native of Savannah was the son of Bennie Wilkerson and Levy Kicklighter Neville. He was a graduate of Commercial High Class of 1950. After graduation, he joined the Air National Guard Reserves serving in the 117th. He worked for Bell South/AT&T where he retired in 1994.

He was a member of Isle of Hope Baptist Church where he served as deacon for many years and a member of the Woodcock Sunday School Class. He was also a member of the Clinton Masonic Lodge No. 54 F&AM and volunteered at the Ronald McDonald House.

He was preceded in death by his wife, Betty Ann Crenshaw Neville and his son, Mark Neville and sister, Lois Nichols. Surviving are his son, Richard Neville (Lisa) of Savannah, Evey Neville (Jonathan) of Richmond Hill; sisters, Sally Ernst and Bea Veal both of Savannah; grandsons, Benjamin, Brandon, Joshua and Jacob Neville; brother-in-law and sister-in-law, David and Anne Crenshaw of Savannah and nieces and nephews.

Brother Neville was initiated 01/23/1957, passed 02/13/1957 and raised 02/27/1957. He became an Emeritus Mason 12/13/06 and received his 50 Year Award 04/25/2008.
Leroy Everett Harvey, Jr....

Leroy E. Harvey, Jr., 85, passed away on Wednesday, October 7, 2015 at his home.
Mr. Harvey was born in Savannah to the late Leroy E. Harvey, Sr. & Gertrude Gray Harvey.

He was preceded in death by his first wife, Engle C. Harvey; a son, Leroy Butch Harvey, III, and a brother, Teddy Harvey.

He was a member of Calvary Baptist Temple, a 50 year member of Clinton Lodge #54 F. & A. M., a 50 year member of Alee Shrine, and a member of the Edgar Mole Chapter of the Eastern Star.

He retired from Southern Bell, and was the former co-founder, /co-owner/co-operator and Vice-President of Hargray Telephone. He also served in the National Guard, a volunteer fireman with Hardeeville Fire Department, and a member of the Hardeeville Marine Rescue Squad 2B.

Survivors include his wife, Lana Farris Harvey; children, Ronald Harvey, Sr.( Gay), Yvonne H. Beach (Dennis), Randall G. Harvey, and Cynthia A. Harvey; step-children, Gary P. Josh McIntosh (Darla), and Shannon M. Spell (Greg); daughter-in-law, Sybil Harvey; 20 grandchildren; 14 great-grandchildren; sister, Gloria Taggart; several nieces and nephews.

Brother Harvey was initiated 05/27/1964, passed 06/10/1964 and raised 06/24/1964.
Russell Clay Dawes...
Russell C. Dawes, Sr., age 84, died on June 27, 2015, at his home, under the care of Hospice Savannah, surrounded by his family.

He was born on October 14, 1930 in Rocky Mount, North Carolina to the late Russell E. and Mattie Eason Dawes. He was predeceased by an infant daughter, Jacqueline, and a sister, Lena Dawes Jackson.

Russell retired from the US Army after 21 years, having served in Japan and Germany and was a veteran of the Korean War. His stateside duty stations were Ft. Bliss, Texas, Ft. Ord, California, Ft. Bragg, North Carolina, Ft. Benning, Georgia, and Hunter Army Airfield in Savannah, Georgia where he retired.

He went on to work for the US Postal Service and retired in 1989 after 20 years of service. He was a member of Landmark Missionary Baptist Church for 35 years, serving as Treasurer and a Sunday School teacher.

Russell was a Mason for 55 years as a member of Clinton Lodge #54. He also was a member of Savannah Chapter #52, OES, where he affiliated from Amity Chapter #183, where he served as Worthy Patron 3 times and was also a District Grand Deputy of the Grand Chapter of Georgia.

His other interests include playing computer Pinochle, coin collecting and stamp collecting.

Surviving are his wife of 62 years whom he affectionately called his little bride, Julia Marie Dawes; son, Russell C. Dawes, Jr. of Savannah; 2 daughters, Susan Eager of Mitchell, Indiana and Pamela Sapp (Kenny) of Brunswick, Georgia; 3 grandchildren; 6 great-grandchildren; and several nieces and nephews.

Brother Dawes was initiated 07/09/1958, passed 08/13/1958 and raised 09/10/1958. He affiliated with Clinton Lodge 04/22/1981.
Stanley Irving Weiss...
Stanley Irving Weiss, 82, died Tuesday, June 16, 2015 at Memorial Hospital surrounded by his loving family.

He was a native of Savannah and a graduate of Savannah High School. He attended the University Of Georgia College Of Pharmacy and after serving in the Army, returned home to Savannah and opened Weiss Pharmacy. After selling the business to the Prescription Shop, he worked as a pharmacist for 30 years, he retired and then worked at Lo-Cost Pharmacy for an additional 10 years.

He was a member of Bnai Brith Jacob Synagogue and brotherhood, the Chevra Kadisha, and the Georgia Pharmaceutical Association. Stanley enjoyed reading, listening to music, spending time with family, and most of all, being Papa to his grandchildren.

He is survived by his wife of 53 years, Sheila Karesh Weiss, a son, Eric Alan Weiss (Laura), a daughter, Jan Weiss Epstein (Norman), and his grandchildren, Seth Brody (Emily), Rachel Brody, Adam Weiss, and Sarah Weiss. He is also survived by his sister, Betty Lasky (Larry), sister-in-law, Sheralyn Rosenblum (Arthur), and brothers-in-law, Jack Karesh (Beverly), Buddy Karesh (Susan), and several nieces and nephews. He is preceded in death by his parents, Nathan and Rose Weiss, his sister, Harriet Karesh, and sister and brother-in-law, Kaylene and Julian Schoenberg.

Brother Weiss was initiated 01/25/1956, passed 02/08/1956 and raised 02/22/1956. He became an Emeritus Mason 12/13/06.
Burton Meyer Udinsky...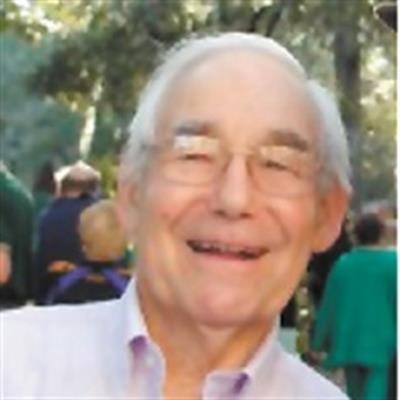 Burton Burt Meyer Udinsky, 90, of Savannah, Georgia and widower of Sylvia Adler Udinsky, died Tuesday morning, January 5, 2015, at Buckingham South and under the care of Hospice Savannah.

Born in St. George, South Carolina, he was a son of the late Aaron Udinsky and the late Pauline Gertman Udinsky.

Mr. Udinsky was a member of Congregation Agudath Achim. He was a past president of the Men's Club at the Jewish Educational Alliance.

Mr. Udinsky was a United States Navy veteran having served during World War II. He was the former owner of Liberty Plumbing and Pipe Supply. Mr. Udinsky was a member of the Alee Shrine Temple and a former Boy Scout Troop Scoutmaster.

In addition to his wife of 66 years, he was preceded in death by his parents and a brother, Ramon Udinsky. Surviving are three sons, Gary Udinsky (Linda Myers), Joel Udinsky, and David Udinsky (Gay Udinsky); three grandchildren, Andrew Udinsky (Chaya), Robert Udinsky (Cindy), and Samantha Pearsall (Captain Rob Pearsall, U. S. Army), and three great-grandchildren, Holdyn, Hadley, and Ethan.

Brother Udinsky was initiated 02/09/1949, passed 03/25/1949 and raised 07/13/1949. He became an Emeritus Mason 05/10/1995 and received his 50 Year Award 04/25/2008.
Sidney Burkett Barnes, Jr....
Former City of Savannah Police Chief Sidney B. Barnes, Jr., 91, passed away Wednesday, October 15, 2014. A native and lifelong resident of Savannah, Sidney was born June 11, 1923 to the late Sidney B. and Maybelle Moore Barnes.

During World War II, at age 19, Sidney enlisted in the United States Army Air Force and was honorably discharged in 1945.

Following the war he joined the Savannah Police Department and was assigned to the Motorcycle Unit. Recognizing his enthusiasm for law enforcement he was selected as a candidate for appointment to the FBI National Academy for the United States Department of Justice. He studied under the direction of J. Edgar Hoover and graduated from the Academy in 1951. Returning to the Savannah Police Department as a detective he was promoted in 1956 to Chief of Police, a position he held until leaving the department in 1964. He was later employed by the Chatham County Sheriff's Department, retiring in 1988.

Mr. Barnes was a longtime member of First Christian Church, a fifty-plus year member of Clinton Lodge, F&AM, a member of the Peace Officers Association of Georgia and a lifetime member of the FBI National Academy.

Surviving are his daughter, Marla Barnes Smith, her husband, Glenn, and their children, Bryan Leigh Smith and Matthew Glenn Smith; his daughter, Sydney Barnes Reardon and her children, Courtney Jane Reardon, John Thomas Reardon, Jr., and Adam Patrick Reardon; and a son, William David Barnes and his wife, Arlene, of Merritt Island, FL.

Brother Barnes was initiated 10/10/1951, passed 10/24/1951 and raised 11/14/51.
Billy Brooks Leffler...

Rev. Billy Brooks Leffler born on June 25, 1932 in West Palm Beach, Florida entered into rest on April 19, 2014 at the age of 81 years.

Brother Leffler was initiated 08/08/1956, passed 09/12/1956 and raised 10/24/56.
Ray Alexander Gaul...

Longtime resident of Alameda, Ray suddenly and unexpectedly entered into eternal peace on March 2, 2014. He was preceded in death by Fern, his loving wife of 42 years, whom he cared for during her 10-year struggle with Alzheimer's.

Ray is survived by his children James (Sue) Gaul, Pamela (Bob) Gaul Loudy, and Gary (Robin) Gaul, granddaughters Katie (Lee) Loudy Wright, Janelle (Mark) Gaul Fisk, Kristin (Geoff) Loudy Madding, and great granddaughters Amelia and Ella. His nephew, Jack Tillings, and niece, Teri Gaul, in Canada, also survive him. Ray was very close to his sister-in-law and brother-in-law Joan and Richard Jessen, nephew Mike Jessen, niece Cathy (Buzz) Jessen Cruce, great nephews Jacob and Jared, as well as great niece Jenna.

Ray was born during the Great Depression in Calgary, Canada of American parents. He was the fourth child in his family of eight. In 1935, his family accepted a homestead in northwestern Alberta. In 1941, his father, a railroad engineer, lost his life in a train collision. Soon after, Ray went out on his own. He served in the Merchant Marines from 1945 – 1949, and then moved on to tug boating in San Francisco Bay. He joined the Air Force in 1950 when the Korean War started, serving four years active and 13 years in reserve in the OSI. Ray joined the Alameda Police Department in 1955 and then moved on to the Oakland Police Department in 1958, where he was promoted to the rank of Sergeant. He was a proud member of the Oakland Police Motorcycle Drill Team, and the Municipal Motorcycle Officers Club. In 1967, Ray was wounded in a shooting, and in 1969 he was retired as a result of injuries incurred in the line of duty. After this he worked as Corporate Risk/Safety Manager for the Hearst Corporation. During this time he also owned and operated the Factory Restaurant in Alameda, Fantasy Island Costumes in San Francisco, and a patrol and investigation business.

Ray was a life member of the Veterans of Foreign Wars and American Legion. Other long-term memberships included the Masons, the Shriners, the Alameda Oak Leaf Chapter Eastern Star, and Le Societe de Camaraderie. More recently, he served for 9 ½ years as a member of the City of Alameda Golf Commission. Ray will be missed by all of his family and friends.

Brother Gaul was initiated 06/23/1954, passed 07/14/1954 and raised 07/27/1954.

Arnold Leon Kinstler...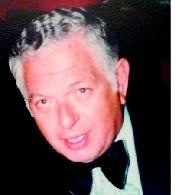 Arnold Leon Kinstler, age 87, died on Friday, October 4, 2013 at the home of his daughter, Beth A. Kinstler, surrounded by his family.

He was born on March 4, 1926, in Newark, New Jersey to Herbert Kinstler and Molly Levy Kinstler and raised in New York. Before he graduated from high school he began working for his father in the family business, Herbert Kinstler Manufacturing, a firm devoted to buying and making fine jewelry. In the early 1940's he joined the U.S. Air Force and became a waist gunner on the Miss Judy, the B-29 which was the diversionary plane in the bombing of Nagasaki and Hiroshima.

After the war he married Adelaide Avalon and helped to found Comet Fibers, a Brooklyn, N.Y. textile firm manufacturing batting and garneting for firms in the garment district in New York City and surrounding Burroughs along with his father in law and brother in law and several other family relatives. In 1963 he began managing a number of other textile firms, including a year in upstate New York, two years in Anniston and Jacksonville, AL, three years back in New York, and then in 1969 settled in Savannah, Georgia, where he commuted to Hardeeville, SC to manage the last on-shore textile firms in the United States. In 1971 he established HK Enterprises and Atlantic Industries. He built many buildings in the coastal empire, swimming pools; and invested in real estate.

He was a thirty second degree Mason, a former member of the Lion's Club, a former member of the Barbershop Quartet Group where he was better at making the sets than singing. He is survived by his wife of 65 years, Adelaide Avalon Kinstler; his children and their spouses, Beth A. Kinstler, Ann K. and Michael Scott, Herbert and Ellen Kinstler and their children, Adelaide and Danny; and Lori and Tracy McIntyre and their children,David, Michael, James and Jill McIntyre, his sisters Sylvia Landon of Hollywood Hills, CA, and Jocelyn Ney of Lafayette Hills, PA, and a great grandchild. His sister Elaine Ephraim of Port Washington, NY predeceased him. Per his wishes, his remains will be cremated and the ashes strewn over the ocean where he spent many happy weekends deep-sea fishing with his friends. Remembrances: Hospice Savannah, 1352 Eisenhower Drive, Savannah, Ga 31406; or Veterans Honor Flight. Visitation: 1:30 p.m. - 2 p.m. Wednesday at Fairhaven Funeral Home - Hubert C. Baker Chapel. Memorial Service: 2 p.m. Wednesday in the Hubert C. Baker Chapel, at Fairhaven Funeral Home. Savannah Morning News October 6, 2013

Brother Kinstler was initiated 02/02/1960, passed 03/29/1960 and raised 11/15/1960.
Earl Walter Mock...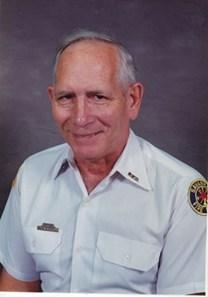 Earl Mock, 80, of Savannah, Ga. died Wednesday September 5, 2012 at his residence. He was born in Oliver, Ga.

Earl retired from Savannah Fire Department after 38 years, as Captain. He influenced many young firefighters with his training and leadership. He was respected by all.

He was preceded in death by his son, Ronald W. Mock; granddaughter Amanda Mock; parents, Mr. and Mrs. Jesse D. Mock, Sr. ; brothers, Jesse D. Mock, Jr., John W. Mock, Cecil A. Mock and Irvin Mock; sisters, Elizabeth Mock and Neva M. Creech.

He is survived by 1 son, Christopher Mock; granddaughter, Sara Marie Hanners (Mark); great-grandson, Evan Lee Mock and sister, Joyce M. Brown (Herman).

Remembrances may be sent to Joseph M. Still Burn Center 3675 J. Dewey Gray Circle Suite 300 Augusta, Ga. 30909.

Brother Mock was initiated 03/28/1962, passed 04/11/1962 and raised 04/25/1962.